Find out why you should join us as a key Corporate Customer…
The Serviced Apartment industry has seen a staggering increase in the last five years. In the UK, 77% of corporate travellers now stay in serviced apartments up to five times a year for trips of up to seven nights. On top of this, 79% are said to have preferred them to hotels. (Global Serviced Apartments Industry Report [GSAIR], 2013/14)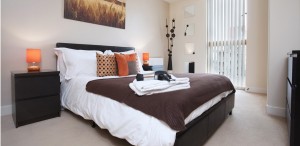 Here, at Serviced City Pads, we take pride in offering a bespoke, personal service to all of our clients. We have put together the below checklist to highlight just how much value we can add to your booking experience.
Why use serviced apartments?
More space – up to 50% more space than hotels
More freedom – a home from home experience
More value – on average, 30% cheaper than comparable hotels
What you will get as a Key Corporate Customer
Preferential corporate rates
A dedicated Client Account Manager
 Access to 7,000 apartments and 10,000 cottages in rural locations
No forms or contracts to sign
3 Simple Steps
Send us your requirements
We source accommodation to  suit your needs and send you all available options
We finalise all details on your behalf with one simple invoice
Are you interested in seeing what we can offer you for corporate accommodation?  Get in touch today to see how we can make your next corporate stay more enjoyable.
Email: corporate@servicedcitypads.com. Phone: 0151 709 8000