New Apartments: Birmingham!
We offer over 10,000 serviced apartments throughout the UK and Ireland, and continually add more accommodation to these locations on a regular basis. We want to ensure that Serviced City Pads can always offer the very best for our clients, which is why our team are always sourcing more apartments, of excellent quality. We do the searching for you, and with the pre- negotiated rates in place our team ensure that we are always getting the best rate for you. Why not read on below to discover the new apartments we can offer for Birmingham…
The Newhall Square apartments are a brand new apartment block we are proud to offer our clients. The gorgeous apartments, are modern, spacious and have everything you need. Situated in the historical Jewellery Quarter, Newhall Square apartments are less than a five minute walk from Birmingham City Centre, perfect for those staying on business or for a long stay away. 
The apartments are all fully furnished with sofas, fully fitted kitchenettes or kitchens depending on what size apartment you need, dining areas and bedrooms, that all help provide a genuine home from home. You will find spacious and comfortable bedrooms, a relaxing lounge area to unwind and a luxury bathroom as well.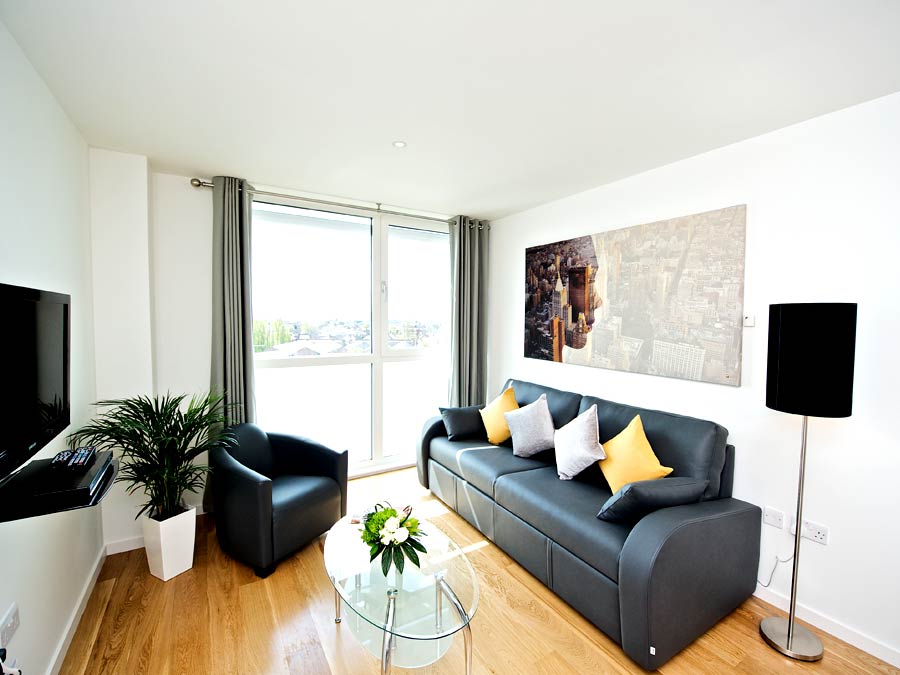 If you are looking for a long term stay in Birmingham than these apartments are the perfect choice as the stylish and fully fitted kitchens have everything you could need to whip up some amazing home cooked meals. Serviced city pads will work to your needs and budget when booking accomdation, and with great prices in place these apartments are a fantastic choice.
Why not get in touch with the team today and see what we can offer for your next trip away!