Serviced Apartments Liverpool
Liverpool is always a fantastic place to visit, with so much to see and do; it is a city that can offer a great deal no matter what you are looking for. Whether you are looking for a short stay apartment in Liverpool, or heading to the city for work, it is a city that you can enjoy no matter how long you're stay may be. This year we will see some wonderful events taking place in the city, from the return of the Giants, to the Liverpool Holi festival. With so much happening, as well as the wonderful history and tours the city can offer, this is a great year to visit Liverpool.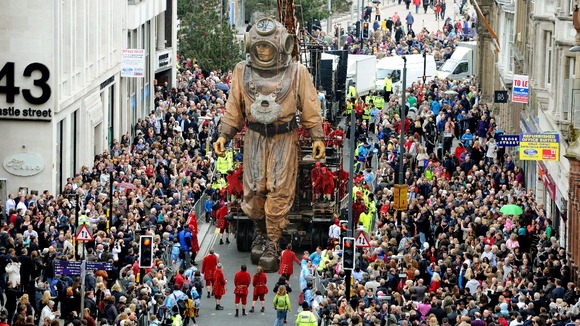 We have some wonderful apartments to offer throughout Liverpool, whether you require a large apartment for a group, an apartment that has parking, a work space, close to an office, or close to the nightlife in the city, we can find you the perfect serviced apartment in Liverpool for your stay. Just some of the apartments we can offer are below.
Duke Street apartments, Liverpool:

All of the Duke street apartments are fully furnished to a high contemporary standard that include a wonderful lounge area with sofas, an LCD TV and a dining area for you to relax and enjoy your stay. The apartments have a fully equipped kitchen that will allow you to enjoy home cooked meals at your convenience. The Duke Street apartments can offer everything from a one bedroom apartment sleeping up to three guests, to a three bedroom sleeping up to eight people.
Adagio apartment, Liverpool:

The Adagio is a great apartment to choose, with options to sleep up to four people in the 1 bedroom apartments, or two people in the studios. The apartments offer a fully fitted kitchen; which includes a dishwasher, coffee maker, fridge and stove as well as a relaxing lounge area for you to enjoy some down time which also includes a satellite TV. The apartments also offer some additional facilities which include a fitness room, meeting rooms to hire, and a dry cleaning service.
Eden Square Apartment, Liverpool:
These apartments are in an ideal location; nestled between the bustling city centre with all its shops, bars and leisure attractions and the ever expanding business and commercial districts. The apartments are housed within the stunning glass enveloped tear drop shaped building on Hatton Garden and offer a mix of one and two bedroom apartments. Each 2 bedroom apartment features a fully furnished lounge, kitchen and diner, 2 double bedrooms, with an en-suite and a 2nd main bathroom, and include facilities including LCD flat screen TV with free view channels.
No matter what apartments you are searching for why not look to Serviced City Pads and book a serviced apartment in Liverpool.