Serviced Apartments: Milton Keynes
We offer over 10,000 serviced apartments throughout the UK and Ireland, and continually add more accommodation to these locations on a regular basis. We want to ensure that Serviced City Pads can always offer the very best for our clients, which is why our team are always sourcing more apartments, of excellent quality. We do the searching for you, and with the pre- negotiated rates in place our team ensure that we are always getting the best rate for you. The apartments we offer in Milton Keynes are fantastic options for your next stay for business. We are able to accommodate you in a variety of apartments from one bedroom; to larger 3 bedrooms depending on what it is you need during your stay. Why not read on below to discover more…
Vizion Central, 3 Bedroom Apartment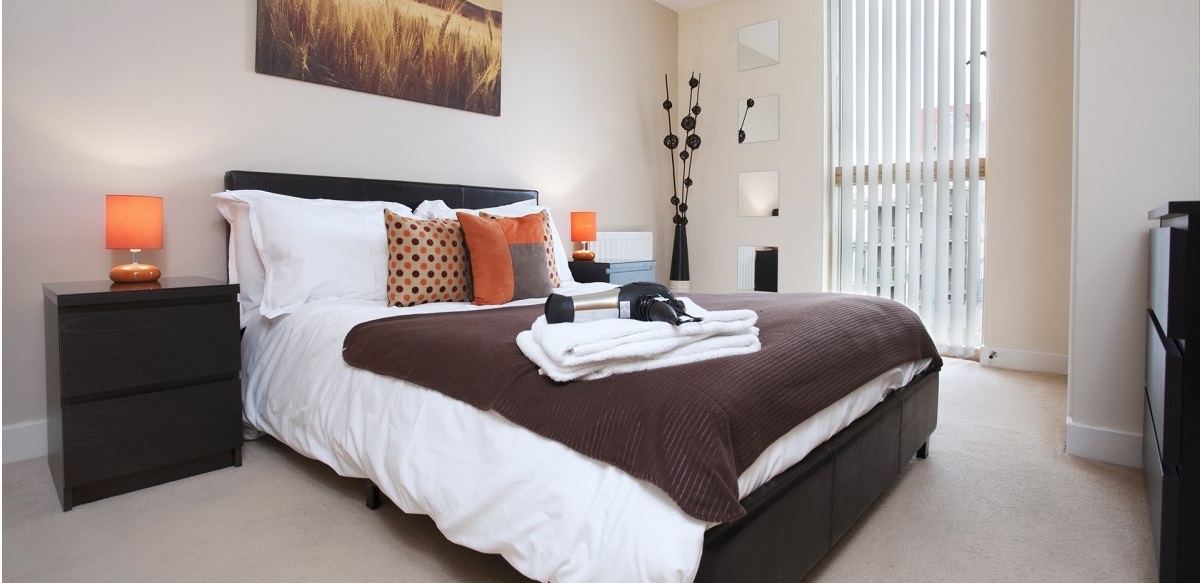 The Vizion Central apartment development is a secluded residential area, accessed through the concierge security office. There is secure underground parking which is of course free with your stay, as well as unlimited WiFi inside the apartment. The apartments are in a fantastic location just across the road from some superb restaurants and bars at The Hub. The three bedroom apartments boast three large double bedrooms, a spacious living area including dining table, TV and a large fully fitted kitchen. These apartments were built to accommodate large numbers, we can fit up to 8 guests. Featuring comfortable bedrooms, a stunning fully fitted kitchen and a lounge area and dining room where you can unwind after a long day. This apartment not only has a luxury bathroom but an en-suite in the master bedroom as well. 
Campbell Park, 1 Bedroom apartment
With prime location right on the door step of everything you need, and fantastic value for money, these apartments are perfect for those travelling for pleasure or for business. They generate perfectly that home from home feel with their fine furnishings and stylish décor, making them an amazing alternative to a generic, cramped hotel room.
Situated in such a thriving, vibrant city, there is of course a lot of hustle and bustle around this development with its fantastic location. However, that's not to say you can't enjoy some tranquillity, as Campbell Park is directly opposite, and the apartments are within close proximity of Willen Lake and the Peace Pagoda to go and relax when the sun makes an appearance. Yet, even when tiredness strikes, it is easy to chill in these spacious, ultra-modern apartments and flick on Sky Movies on the flat screen TV and relax after a long day.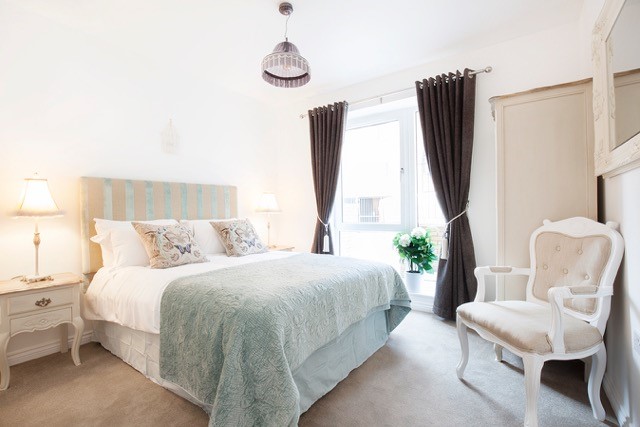 Carnegie House is superbly located in the popular "Hub" area of central Milton Keynes, right between the famous "Brasserie Blanc" and "Loch Fyne" restaurants, overlooking the main piazza with its impressive water fountains and is a thirty second walk away from a major supermarket, a five-minute walk from the main shopping centre and leisure complexes and less than a mile from the rail and coach stations.
The apartment block features two lifts and is accessed by an electronic fob system. Free parking is available within the private Hub car park, accessed by remote control fobs provided to guests.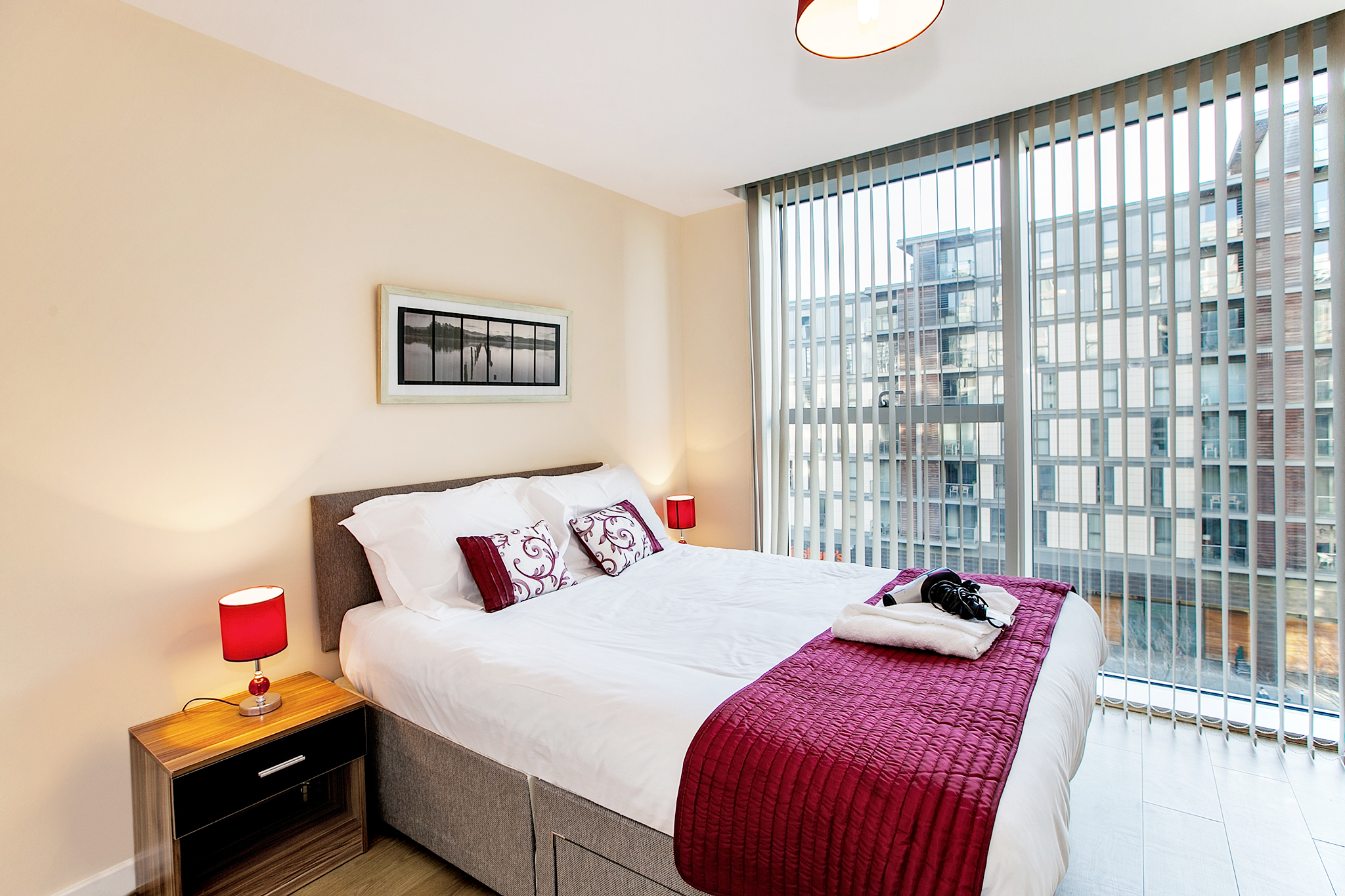 If you are looking to stay in Milton Keynes, why not get in touch with the team today!