Serviced Apartments: The perfect gift for Christmas
We are half way through the year already, which can only mean one thing… Christmas is coming! Now if you find yourself not quite as excited as others for the festive season to begin, then why not consider a great way to change that with a trip away. This could be for a shopping trip, a rest before the countdown to Christmas really begins or simply to see a new and exciting city during one of the best times of the year. Whatever you reason may be, why not make the Christmas season amazing with a stay in a luxury serviced apartment and enjoy your next break away in style.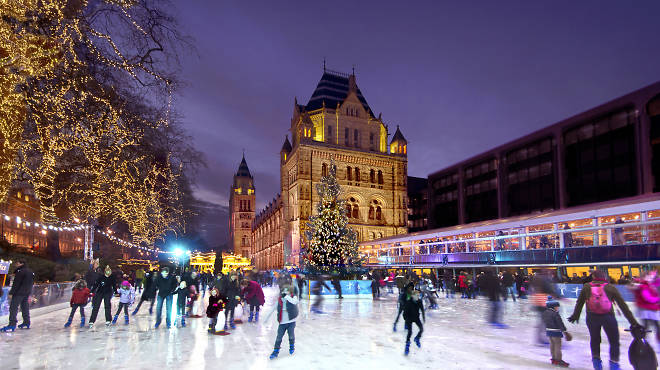 What is fantastic about the Christmas season is not only are the majority of people around you in a happy and festive mood, but no matter where you may be there is always a change to the city when Christmas comes to town. The city lights up, the decorations are out and the shops and bars are filled with activity. If you are thinking of exploring a new city, then Christmas time seems like the perfect opportunity to see these wonderful cities at their best. You can enjoy whatever city you choose to with a serviced apartment, not only offering more space for your money but a serviced apartment has everything you could need for the best stay possible. Not only offering a fully fitted kitchen, lounge, dining area and spacious bedrooms but the opportunity to enjoy more space and therefore able to accommodate groups, or perhaps your family altogether in the apartment. If you are planning a trip away, why not read on to see what apartments we can offer and what events will be taking place around the Christmas festivities!
Duke street, 3 bedroom apartment-
Liverpool is one of the top destinations in the UK, with a great deal to offer whether you are looking for a trip down memory lane and the history of the city, or a wonderful shopping experience in Liverpool one and the Met quarter.
The Duke Street Penthouse Apartments offer a touch of luxury and convenient locations for sightseeing and enjoying all the attractions Liverpool has to offer. The apartments are just minutes from Albert Dock, right in the centre of Liverpool superbly located near to the city's main tourist attractions, bars and restaurants as well as the main financial districts. Providing a genuine home from home, all apartments are fully furnished to a high contemporary standard with LCD TVs, sofas, fully-equipped kitchens, dining areas, spacious bedrooms and more.
Whilst staying in Liverpool over the Christmas season, why not take a trip to St Georges hall and watch the fantastic performance of A Christmas carol.
Taking place on the 18th and 19th of December this is a unique performance of the classic tale "A Christmas Carol". Performed by the great, great grandson of Charles Dickens, every performance has received a standing ovation in appreciation for the talent and atmosphere created. Not only this, but there will be two choirs to perform. First will be the Capriccio Choir, performing on the Thursday evening, followed by the Sing our Socks Off Choir who will perform traditional Christmas Carols. The show is a traditional one that is bound to leave you in the Christmas spirit and full of holiday cheer.
Lanterns Court, 3 bedroom apartment-
Centrally positioned near London's Canary Wharf, these desirable serviced apartments form part of a brand new development boasting wonderful views over the Thames, Docks and the O2 Arena. These fully serviced apartments are the perfect Dockland property. Lanterns Court is perfectly placed for regular use of the many enticing shops, bars and dock-side attractions.
What is great about visiting London at Christmas, is how much there is to do and see! Whether you want to take in a west end show, see the lights, go shopping in one of the best cities in the world, or simply experience something new for Christmas, a serviced apartment in London is ideal, and gives you the chance to create new festive memories with friends and family! One event that is always popular of course will be the London lights being turned on, check back for when the official date will be, but it is not one to be missed.
Grove Executive, 2 bedroom apartment-
In a fantastic location on Grove Street these 2 bedroom apartments are tucked discreetly away in the west end of Edinburgh. Offering stunning rooms, decorated and finished to a high standard. The apartments have 2 large bedrooms and 2 separate bathrooms, a fantastic fully fitted kitchen with a dishwasher, microwave, kettle,and refrigerator. The apartment also includes a wonderful open plan lounge and dining area, and comes with complimentary wifi internet access offers 24 hour surfing and emailing while the cable TV and CD system are available for your enjoyment.
The Grove Executive apartments are a fantastic choice for your time in Edinburgh, offering spacious and luxurious apartments for your stay.
What better way to spend your time in Edinburgh then at the amazing Hogmanay event, often described as one of the best ways to spend New years eve in a truly wonderful city. Hogmanay takes place over three incredible days of celebration including the world-famous Street Party, theater, music, dance and activities attracting visitors from across the globe. Looking for a way to celebrate the end of 2014? then why not choose a serviced apartment in Edinburgh to have this truly wonderful experience.
This is only the beginning of what the UK has to offer over the Christmas season, don't wait book a short stay apartment today and get ready for Christmas 2014!