The 10 Best UK City Breaks in Summer 2016
Contrary to what the weather forecast suggests, the British Summer has officially arrived. To mark the occasion, we've got the lowdown on the best British city breaks, perfect for a long weekend of culture, recuperation, and – if you're really lucky – sunshine. 
Edinburgh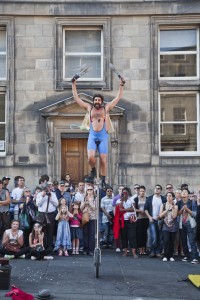 A dramatic landscape coupled with a rich history makes the Scottish capital a city to remember. Explore the city's heritage at the Museum of Scotland, and wander from Edinburgh Castle to St. Giles Cathedral, and Arthur's Seat. For three weeks in August, Edinburgh Fringe Festival – the largest arts festival in the world – sees the city's streets transformed into a carnival of theatre, performance art, comedy, music, and everything in between.
Cardiff
A vibrant centre of music, theatre, and the arts, the Welsh capital has something to offer everyone. The remains iconic Cardiff Castle remain at the centre of the bustling city. Become acquainted with Welsh history at the National Museum Cardiff, or take a stroll around Cardiff Bay, lined with waterside restaurants and cafes. Round the day off with an evening of culture at the Wales Millennium Centre – the city's famous contemporary music and cultural complex. 
York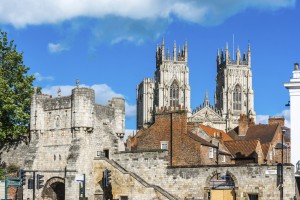 A short two-hour commute from London by rail, York is bursting with history and is the perfect destination for those seeking a retreat from the chaos of the capital. Wander through the quaint cobbled streets lined with boutique, vintage, and craft shops, as well as independent coffee shops. With over 1900 years' worth of history in its ancient walls, there's no shortage of heritage. It's well worth stopping by Yorkshire Museum and Gardens, the Jorvik Viking Centre, and York Castle Museum.  
Bath
As you stroll through the cobbled streets of Bath, you'll feel as though you've stepped back in time, or into a Jane Austen novel. Around 5,000 of the city's buildings are recognised for their architectural merit, and provide an idyllic backdrop for a memorable weekend. Enjoy Bath's boutiques, stop by the Fashion Museum, then relax and recuperate at the iconic Thermae Bath Spa.
Brighton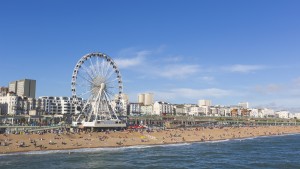 Just an hour away from the capital by rail, Brighton has long been a favourite getaway for Londoners and it's easy to see why. Enjoy a taste of the quintessential English seaside with an ice cream at the pebbled peach and Brighton Pier's arcade. The Lanes offer a unique shopping experience, with independent retailers selling everything from antiques, vintage clothing, and quirky crafts. Round off the evening and enjoy Brighton's energetic nightlife at one of its alternative bars and clubs.
Belfast
Over the past few years, Belfast has grown in popularity as a weekend getaway, and with good reason. With a rich maritime history, Belfast is a vibrant destination with something to offer visitors of all ages. Its city tours come highly recommended, as do the multiple museums and landmarks. Explore Cathedral Quarter to get a real taste of this buzzing city, and enjoy some live music with locals – of course, only while sipping a pint of Guinness!
Manchester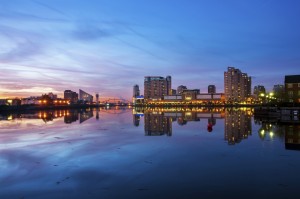 Coined the capital of The North, Manchester is a centre for music, sports, and arts, and is well-known for being a friendly city. The cosmopolitan city has something to offer for everyone, from its museums and heritage sites, sports and music venues, art galleries and theatres, to its vibrant food scene and nightlife. For a moment of peace and quiet, the serene Peak District National Park is on Manchester's doorstep.
Glasgow
Scotland's largest city is a cosmopolitan hub of independent music, history, art, and culture that boasts a vibrant theatre life and some of Britain's most striking Victorian and art nouveau architecture. The gateway to the world-famous Highlands, Glasgow has a wealth of museums and sites of interests, from Kelvingrove Art Gallery and Museum to Glengoyne Distillery. Spend the evening at one of Glasgow's many live music venues, or enjoy a drink at a traditional Scottish watering hole.
Liverpool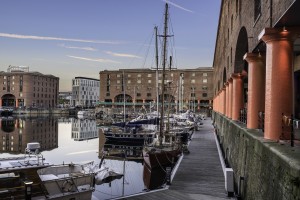 With a rich maritime history rooted in its shipping industry, Liverpool is a cosmopolitan port city that boasts a diverse culture. As well as visiting its major attractions, such as the Metropolitan and Anglican Cathedrals, Anfield and Goodison Park football stadiums, or the Walker and Tate Modern art galleries, why not explore some of the lesser known – but equally interesting – areas of the city? The Georgian Quarter, with its cobbled streets and striking architecture, is one of the most filmed locations outside of London, while Bold Street is the centre of the city's bohemian quarter and is lined with independent retailers, coffee shops, and eateries. 
London
With so much to see and do, a weekend in London will leave you itching to go back for more. Once you've ticked off the major attractions like Buckingham Palace, Big Ben, and the London Eye, why not get a real taste of London by exploring the world-famous Borough Market, the historic Columbia Road Flower Market, or the eclectic Brick Lane Market? Make the most of your time in the capital and spend an evening in London's West End without breaking the bank; last-minute tickets can usually be purchased online or at the box office in Leicester Square at a discounted price.