Your Guide to London's Best Markets
As Autumn sets in and Christmas starts to make an ever earlier appearance in shop windows and on supermarket shelves, markets offer the perfect, alternative shopping experience. From artisan food, reclaimed furniture, vintage clothes, fresh flowers, and bric-a-brac, London has no shortage of markets to visit. In fact, there's one to enjoy every day of the week.
Borough Market
With over 100 stalls selling local produce, gourmet street food, organic hair and beauty products, and an impressive array of international coffees, Borough Market is a London institution with one thousand years of rich history behind it. The market is in full swing between 10am and 5pm, Wednesday to Saturday, with cooking demonstrations and free samples aplenty. A limited market operates on Mondays and Tuesdays – perfect to satisfy any lunchbreak cravings.    
8 Southwark St, London SE1 1TL – www.boroughmarket.org.uk
Camden Market
Comprising the numerous markets that cover north Camden, punters will find everything from eclectic clothing, international street food, antique wares and curiosities, as well as authentic, London fruit and veg stalls. From Euston station, you can enjoy an afternoon taking in the sights and sounds of this iconic neighbourhood, through Inverness Street, past Camden Lock, until you reach Stables Market. All of the markets are open daily.
London Borough of Camden – www.camdenmarket.com
Columbia Road Flower Market
Every Sunday morning, this sleepy cobbled street, lined with Victorian terraces, is brought to life with thousands of varieties of exotic plants and flowers. Columbia Road Flower Market is truly a sight to behold, and it's near impossible to leave without buying a bundle of sunflowers and a small tree. If you're peckish, make a pit-stop at The Lily Vanilli Bakery, which is tucked away in Ezra Street. To bag the best bargains, head over at 8am, or at 2.30pm, when vendors begin flogging flowers for crazy prices.
Columbia Road Flower Market, Columbia Rd, E2 – www.columbiaroad.info 
Brick Lane Market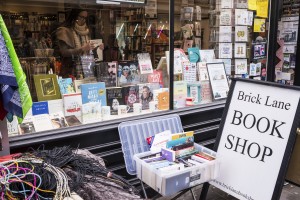 Home to London's alternative art scene, with independent galleries exhibiting the work of the city's up-and-coming artists and designers, Brick Lane is the beating heart of East London. Every Sunday, Brick Lane comes to life with music and street performers, an unbeaten selection of street food, and people hawking second-hand curiosities, vintage clothing, kitsch collectables, and furniture.
Brick Ln, London E1 6QR – www.visitbricklane.org

Maltby Street Market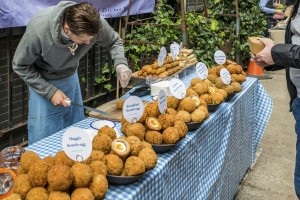 A true hidden gem in the city, Maltby Street Market is tucked away in LASSCO Ropewalk, with a unique selection of gourmet food and drink. From fresh oysters and seafood, artisan wine, authentic tapas, to irresistible pastries, the food on offer has all the makings of an indulgent feast, or the most decadent hangover cure. Follow them on Twitter to find out which pop-up bars and eateries will be making a welcome appearance each weekend.
Ropewalk, London SE1 3PA – www.maltby.st

Portobello Road Market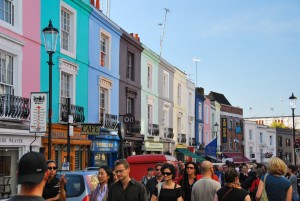 Portobello Road is a quintessential London market street, and was famously the backdrop of the film Notting Hill (although the iconic blue door is sadly no longer there). Every Saturday and Sunday, from Golborne Road to Westbourne Grove, the street comes to life with over a thousand vendors selling antiques, crafts, curiosities, and vintage clothing, as well as groceries and street food from around the world. Throughout the week, there is a limited market with fruit and veg stalls. A true treasure trove, you'll never go home empty handed. 
Portobello Road, London, W10 5TA – www.portobelloroad.co.uk

Spitalfields Market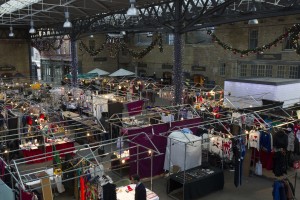 Located in the heart of East London, Spitalfields is a seven-days-a-week covered market, surrounded by independent shops, award-winning restaurants, and art galleries. The market is perfect for finding unique gifts, and has stalls selling original artwork, fashion and interiors, and an impressive array of international street food. Look out for regular, free events such as tea dances, film screenings, lunchtime concerts and cultural festivals. 
Horner Square, Spitalfields, London E1 6EW – www.spitalfields.co.uk